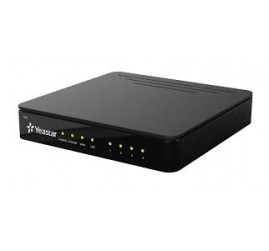 YEASTER S20 VoIP PBX
Kode Produk:
00400
Ketersediaan:
Tersedia
Harga: Rp. 4.950.000
Tanpa Pajak: Rp. 4.950.000
S20 is a stand-alone telephone system offering an unrivalled range of features to small business with less than 20 users. It supports 10 concurrent calls and various combinations of telephony ports including FXS, PSTN, ISDN BRI, and GSM/CDMA/3G.
• 20 Users
• 10 Concurrent Calls
• Up to 4 FXS/FXO Ports
• Up to 4 BRI Ports
• Up to 1 GSM/CDMA/3G Channel
Tulis review
Nama Anda:
Review Anda:
Note: HTML tidak diterjemahkan!
Rating:
Jelek
Bagus
Masukkan kode verifikasi berikut: