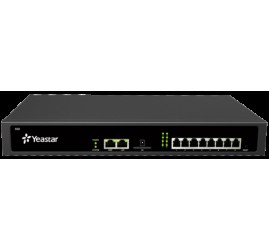 YEASTER S50 VoIP PBX
Kode Produk:
00401
Ketersediaan:
Tersedia
Harga: Rp. 10.714.000
Tanpa Pajak: Rp. 10.714.000
S50 is a compact and full-featured IP-PBX that comes in a 19'' 1U rack-mountable chassis. The advanced module-based S50 is capable of supporting ISDN BRI, PSTN, and GSM connectivity, providing VoIP communications for up to 50 users.
• 50 Users
• 25 Concurrent Calls
• Up to 8 FXS/FXO Ports
• Up to 8 BRI Ports
• Up to 4 GSM/CDMA/3G Channels
Tulis review
Nama Anda:
Review Anda:
Note: HTML tidak diterjemahkan!
Rating:
Jelek
Bagus
Masukkan kode verifikasi berikut: